Google Nexus 7 the Ultimate Tablet for Video Streaming
In one of our previous articles we've learned how to protect your Nexus 7 from spoofing and sniffing attacks. Turns out that besides the casual web browsing, this little tablet is more than powerful to stream video in high quality.
Android team did a really great job with its Project Butter. Thanks to these code optimisations, and its gorgeous 7 inch 1280×800 px HD display and the quad-core Tegra 3 processor, video playback on Nexus 7 is as smooth as — butter.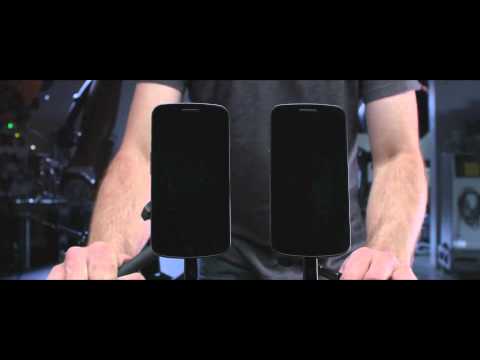 The whole UI seems to be more responsive, including the video playback. In today's article we'll learn how to push the limits of its graphics capabilities while abroad.
How to Install Netflix from Outside the US
You bought Google Nexus 7 to keep you entertained while on the go. Most of the time — while being abroad. Well, I have some good news and some bad news. Full Netflix experience is only available for people living in the US and its territories. However, you can fully unblock US Netflix using the VPN (Virtual Private Network) service.
It may sound techie, but it is not. Simply you need to:
Subscribe for a VPN account. In my opinion HideMyAss offer unparalleled VPN service for a fair price,
Connect to the VPN following a simple guide provided by HideMyAss Team,
Download the latest Netflix app from the Google Play (formerly Android Market) and install it,
Simply load the Netflix app, sign in and enjoy your shows!
Step-by-step Guide on How to Stream Netflix from Abroad
Just to make things more clear, I'm posting some screenshots below.
It seems that the Netflix app itself is blocked from outside the US on Google Play. Don't worry, just connect to the VPN and search again:
Download and install the Netflix app from Google Play as you usually do. Netflix icon will appear on your home screen. Tap the icon and Netflix will start loading.
In a few seconds your favourites will appear.
Tap on any movie or TV show and it will start streaming instantly. Congratulations, now you can stream US Netflix from [imwb_cgt_countryName] or anywhere in the world to your shiny Nexus 7!
To get started click the button below and sign up:
Virtually reside in the US and access Netflix on Nexus 7 with HideMyAss! »
If you have additional tips on how to stream Netflix to Google Nexus 7 from outside the US, feel free to post them in the comments section below. I'm also eager to answer any question you might have.
GD Star Rating
loading...
How to stream Netflix on Google Nexus 7 from abroad

,
What others are searching for:
netflix on nexus 7
american netflix on nexus 7
us netflix on nexus 7
nexus 7 and netflix
netflix nexus 7
google nexus 7 netflix
how to install netflix on nexus 7